HOW TO USE A VIDEO TELEPROMPTER
Hi Friends! Today I'm going to teach you  how to use a Video Teleprompter.  I consider it an absolutely indispensable tool. I use it almost every single day and wouldn't be without it!
Before I give you more details, I wanted to let you know that, if you stick around until the end of this presentation, I'll have a free gift for you.
SO, HOW AND WHY DID I DISCOVER A VIDEO TELEPROMPTER?
When I was first starting to learn about online marketing, my Mentor wanted me to deliver a very long speech to go along with a video. I had absolutely no confidence in my ability to memorize a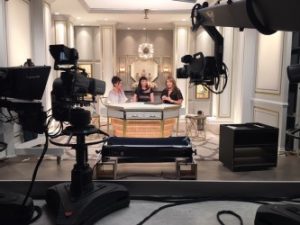 lot of information I was just beginning to understand–plus I wanted to get it totally right.
Immediately, I thought of the times I'd been on television and knew the answer was some sort of teleprompter—but I needed one that could also support recording a video at the same time.
That's when I found Video TeleprompTer by Joe Allen—an application for iPhone, iPad and iPod Touch. By the way, I'm not affiliated in any way with this product—I just really like it. Also, I'm sure there are similar Apps out there for Android products if you do a search. There is a free version of Video TeleprompTer, as well as a $7.99 Premium version. I purchased the Premium version because there are no limits as to the number of scripts, length of scripts and no TeleprompTer Watermark.
HOW TO USE THE VIDEO TELEPROMPTER STEP BY STEP
The first thing I do is develop my script in a Word document. The reason for this is two-fold. You get a script for your video AND you get a pretty great outline for a Blog.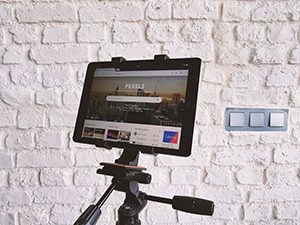 Once you get the script the way you want it, I save it as a Word document, as well as a .TXT document. You will need the .TXT to load into your TeleprompTer. Be sure when you save it to allow for special characters. Once loaded into the TeleprompTer, you can also make changes or alterations there.
Next, upload your .TXT script into your Dropbox account. If don't have one, be sure to set one up on your computer as well as your iPad/iPhone. From Dropbox, it's just one simple to step to upload it into your Video TeleprompTer.
Now comes the fun part! You can make your script font as large or small as you want, and you can also make it scroll at your own desired speed.
Your script will appear to the side of your video next to the camera opening. It's also created in such a way as to minimize the movement of your eyes as your read your script.
That being said, you WILL need to play around with the placement of your iPad to find the most comfortable and visually pleasing position for looking as though you are gazing directly into the camera. It just takes a little practice.  I also recommend going through your script two or three times until you feel confident and sound natural.
When you finish and stop the recording, your video will be automatically saved in the "Photos" section of our iPhone/iPad. From there, you save it in your Dropbox where then it's easily uploaded into Camtasia or whatever video editing product you like to use in order to add your final touches.
A FEW TIPS FOR CREATING YOUR MASTERPIECE
Don't forget to Smile!
It's the simplest way to connect with your audience. At the very least, start and finish with a genuine smile. Show those pearly whites.
Maintain Eye Contact
The Video TeleprompTer creates the illusion of looking into the camera. Try not to look away too much as you risk looking "shifty." Making eye contact really does create engagement with your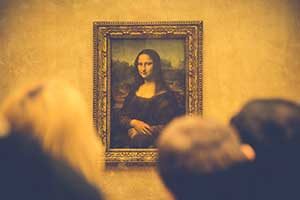 audience.
Non-Verbal Communication
It's okay to move around a little—use appropriate facial expressions and hand gestures. You don't want to look like a "deer caught in the headlights!" Move your head, but not too much.
Don't Shout
Imagine that you are speaking to a friend on the other side of the camera. Modulate your voice and don't talk too fast. This tip will make people feel as though you're speaking right to them.
Don't Panic!
There's no reason to panic or be nervous. That's the beauty of video recording—you can do it as many times as it takes. But don't worry about the "perfect" take—it doesn't exist!
Finally, have FUN!
Be patient with yourself. It gets easier every time you do it. It's a really great way to connect and communicate with your audience, and video really is where it's at these days.
YOUR TURN
So, at the beginning of this presentation, I promised to give you a free gift. I have been lucky enough to be mentored by and partnered with one of the most successful, ethical and hardest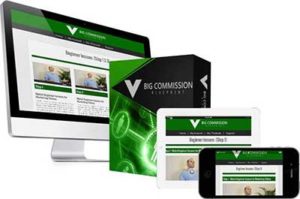 working marketers in the online field, Dean Holland. I have been so fortunate to learn from him, and I'd like to pass on some of the knowledge to you in my FREE web class. Just click on the link and once you enter your email, you'll be immediately taken to my training. I truly hope you enjoy it!
And, if you'd like to know how I learned the steps I had to take, and how I got the education I needed to have a successful online business, check out the Big Commission Blueprint.  This system allows even a complete newbie (like I was) to make money online, and it can even help you generate 4-figure days!  This program was developed and is taught by my Mentor and Partner, Mr. Dean Holland, one of the most knowledgeable, ethical and successful online marketers known today.  I highly encourage to take a look–it just might change YOUR life–it definitely changed mine!
Also, if you have any questions or comments about what I've shown you today, I'd love to hear from you. Put your comments down below, and I'll get back to you really quickly—I love hearing from you.
Until next time, here's wishing you………
Love, Light and Abundance,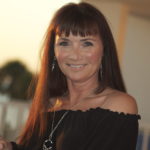 Kimberly
HOW TO CREATE FUN TEXT QUOTES
Hi All! As you may know, the popular wisdom with regard to coming up with Blog content is to "leverage everything."  If you're stuck coming up with a topic, just talk about your day, your experiences or your struggles.  So, in this mini-rant, I'm going to talk about an experience I had in trying to come up with a way to help my followers create Instagram Text Quote Pictures from their desktop computers.   In fact, it was a personal quest as that is what I wanted to do!
MY ANCIENT SOFTWARE
However, in my search to find appropriate applications that would accomplish this feat (as well as some others), I was forced to recognize the following sad fact—my software is from the Stone Age. All of the Apps I wanted to use were not compatible with my current Mac Lion 10.7.5. AND, this was not the first time I ran into this roadblock. BUT, this was the FINAL time, and the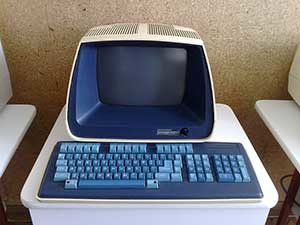 Computer Gods convinced me that it was time to upgrade!
I don't know about you, but I'm one of those people whose afraid to change anything on my computer lest it blow up in my face, or in a fate worse than death, cause me to lose everything to the Internet Ether! Alternatively, if I take it in to the computer shop to install the upgrade, they are so backed up that I won't have my computer for a week—also, NOT a good option. So, I decided to choose the lesser of the two evils, which is actually the THIRD evil—use it as an excuse to buy a new computer!
FUN APPS TO CREATE INSTAGRAM TEXT QUOTE PICTURES
In the meantime, I did find some great Apps that will work on your phone to create AWESOME Instagram Text Quote Pictures to post on your accounts. I'm not an Affiliate for any of these, but following are a few that I really liked:
WordSwag (app) ($3.99)
I really like this app! I just started using it, and it is SO easy. The amount of font designs they have is great, and they always look top notch. You can put your own background graphics so that your quote picture looks original. There are a lot of people who use this app, but with the amount of font designs and formats they have, you should have no problem posting originally
Canva (online and app) (free w/in purchase)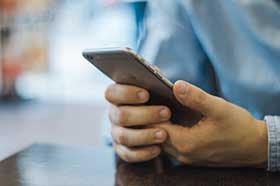 Woo-Hoo! Canva is now an App! Oh, how I love you, Canva. It has made creating graphics, covers and more so simple. It has lot of templates, so you can create the graphic that fits your style. The great thing is that it's not just picture quotes – it's any social media pictures, or PDF book covers, or posters, or anything… it's like Photoshop but EASY.
Phonto (app) (free w/in purchase)
Phonto is a simple app that allows you to add text to pictures. It's a great way to create picture quotes to share to your social networks that look sleek and pretty. I haven't really used it yet, but I've heard great things from the many people who use it. A cool thing about it too is that you can now create perspective text (3D) and erase parts of text
Over (app) (free w/in purchase)
Another fun app for your Instagram Text Quote Picture magic! Over's fonts are playful, flexible and easy to adapt and manipulate over the photos you upload. The app also comes with artwork to help structure the text. I enjoyed playing with it!
I'm sure you'll find your OWN way of creating fantastic Word Quote Pics! I recommend experimenting with it as it is a LOT of fun! I also recommend using Bitly is you're going to post your creations on Twitter—it shortens a long URL for you for free!
WHY I WAS LOOKING FOR APPS
All of this search and discovery actually leads back to my primary reason for this quest—I wanted to help all of you. And, despite my old computer, I can still do that! I have an absolutely FREE web class that tells you the two things you absolutely must learn in order to be a success in your online business. It isn't long, and I promise it's worth your time to take a look.
Now, it's YOUR turn! What roadblocks have you come up against in your desire to start your own online business? Have you had computer or software issues, too? I'd love to share our pain, so post your comments below.
Also, if you enjoyed this post, or got some value out of it, I'd really appreciate it if you could share it with your friends using the buttons on the side of this blog.
I'll be back next time with another story from my "Adventures in App-Land," or elsewhere–and, until then,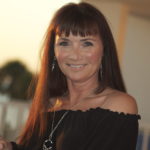 Kimberly
10 STEPS FOR GETTING STARTED ON INSTAGRAM
I've been using Instagram for several months now, and I have found it to be a great tool for creating a Social Presence, as well as getting Leads. I'm always a little surprised when someone tells me they have never even thought about getting on Instagram. Well, I'm here to tell you—you NEED to be on Instagram, and I'm going to get you started right now!
Here are 10 steps for getting started on Instagram.
Download the app
It seems like an obvious first step, but Instagram is different from other social networks in that it is primarily a mobile platform. Once your account is set up, you will have a page that can be viewed on desktop, but the majority of your activity will take place within the mobile app. All you have to do is go to your App Store on our phone, look for the Instagram App, and download it—it's free!
Choose a recognizable username
You can sign up for Instagram with an email address or a personal Facebook account. Once you sign up, you'll be asked to choose a username. Your username will display publicly and will be what people see when they find you on Instagram. Make sure the username you choose is recognizable and is as close to your business or your personal name (should you desire) as possible. When signing up, Instagram will also ask for your full name. Here, you can put your full business name or your personal name–which will make it easier for people to find you through Instagram's search function.
Update your profile
Instagram lets you fill out a 150 character bio about your business. Because of the text limitations, you'll want to be very clear and concise about who you are and what you offer. If you serve a local customer base, you'll also want to add your location. Use the bio to share your mission and a little personality! You can also add your website, which users will be able to click to visit right from their mobile device. By the way—this is the ONLY clickable link in Instagram, so make it count!
Add a professional looking profile picture
The perfect Instagram profile photo will be 400×400 pixels. But what's most important is that the photo you choose is recognizable to people who know you or, if you like, your business. The choice is up to you as to whether to use a personal photo or a business logo. Also, your profile photo can only be updated on a mobile device. If you don't have your logo saved to your smartphone or tablet, Instagram has the option to import it from Facebook or Twitter.
Research
It might not sound fun, but without having a good understanding of the type of pictures others are posting, you won't know what content tends to do well. And lucky for you, Instagram research is less staring-at-piles-of-data-wearing-a-lab-coat kind of research, and more look-at-pretty-pictures kind of research.
You can start by finding a business or influencer in your industry that has a popular Instagram following and high levels of engagement. What do they tend to send, and when do they tend to send it? What type of images do they use? Do they use video? Even if you want to differentiate yourself from the competition, it's essential that you know what others are doing.
Post your first photo
Okay, now that your profile is set up, it's time to post your first image.
Here's a quick run-through of how Instagram works
First, click the icon on the bottom in the middle of the screen.
You can either take a photo by pressing the circle in the middle of the screen, or click "library" on the bottom left to upload a photo of your own.
Note: "Video" on the right enables you to take a video up to a minute.
If you're uploading a photo, you will have the option to crop it first. After that, you'll have options for different enhancements.
You can choose from a number of filters that scroll across the bottom of the app. (Double tap the filter to add a border or alter the strength of the filter.
You can also click "edit" to access a number of other photo editing features. These are fun to play with, and they can really make your image or video look a lot cleaner and/or more beautiful and eye-catching.
Once you're happy with your photo, hit NEXT in the top right of the screen. Here, you'll be able to add a caption.
It is also extremely important to add hashtags to your caption. There are a number of schools of thought as to the best place to position your hashtags. I've had very good luck with just hitting the "period" and "return" four or five times after you are finished with your main caption. Then post all THIRTY (yes thirty) of your hashtags. This gives your post a much cleaner look. I find it easier than going back and putting your hashtags in your comments.
Hashtags are important because that is how people will find you on Instagram. They need to be relevant to your business. For example, a couple of the hashtags I use are #onlinemarketing and #internetmarketing. You can find good hashtags by looking at some of the people you admire and seeing what hashtags they are using.
Tell people you're on Instagram
Leverage your existing channels to let people know your business is on Instagram. Let them know on your Facebook page. If you have an email list, you can send out an announcement and ask readers to follow you. OR, you can also add an occasional P.S. to your emails reminding people of your Instagram page.
Follow others
Instagram's search function makes it easy to find people and influencers to follow. You can search by username, or select a hashtag that may be relevant to your business. Following more people and businesses is a great way to make new connections and can also provide inspiration for your Instagram account.
Get social
You've set up your account, learned the basics, and found the right people to follow. Now you're ready to start building a presence for yourself on Instagram. A key component of building an audience on Instagram is engaging with the people who follow you. When someone likes or comments on your photo, you will receive a notification. Also, don't wait for someone to comment on YOUR posts. Reach out to others with a friendly comment—start a conversation and see where it takes you. You will also receive notifications when someone tags you in a photo. You can view all of the photos you've been tagged in, on your Instagram profile.
Also, don't be shy about promoting yourself and your business. I often will do a short video leading people to a YouTube or Facebook video that ALWAYS has a Call to Action. I also really like to make my own Memes (usually motivational or inspiration in nature), make a corresponding comment, and then a Call to Action. People won't mind. I do it all of the time, and I can't tell you how many people tell me how much they enjoy my page—CTA's or not! I've done another training on how I make my Meme's, and I'll be sure to leave a link for you!
Why I Use Instagram
I find Instagram to be an invaluable tool to get my message out there, as well as let others get to know me!  I, too, was kind of nervous to get started, but once I did, it became my favorite part of the day. In fact, it's how I START every single business day as I like to post motivational Memes, and they motivate me, as well!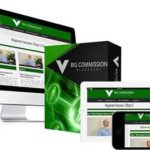 Instagram is also a great way to let people know about what you have to offer.  For example, I love to tell people about Dean Holland and his program, the Big Commission Blueprint.  It's a wonderful way to get started with online marketing, very concise with modules that cover every eventuality.  I highly recommend this program, and I'd love for you to check it out for yourself.
Your Turn
I hope this helps you get over any fear or trepidation you may have about getting started on Instagram. It took me a while, too, but once I did, there was no stopping me! It's one of my favorite things during my day, and it may become that way for you, too!
If you have any questions or concerns, please be sure to reach out to me. I'd be happy to help! Also, don't forget to like and share this post if you know someone who might need it!
Until next time, I'm wishing you,
Love, Light and  Abundance,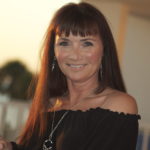 Kimberly