Today, I'd like to talk about the importance of patience and mentorship in the online marketing world.
I WATCHED A VERY INFORMATIVE FACEBOOK LIVE BROADCAST
I happened upon a LIVE Facebook broadcast with Declan Mac and Simon Harries, and it was absolutely fascinating. I know that they were doing it because there is a wonderful big meeting for those of you lucky enough to be able to attend in Portugal this weekend. Unfortunately, since I'm here in the States, I can't go—sounds like a fun time for all!
It was quite a wide-ranging talk and Simon in particular spoke quite a bit at length about product launching, as well as other things we need to remember as digital and online marketers.
DON'T BELIEVE EVERYTHING YOU HEAR (AND READ!)
First of all, one of the things Simon said was "don't believe everything you hear and read" because, especially for newbies out there, it can be a little discouraging to think that everybody pushes a button and is a Millionaire. Well, you know it doesn't work that way. Yes, it is definitely is possible to make a lot of money in this business, and I'm sure I'm no different than the rest of you. I'm here to make money–but I also I'm here to want to help people too, and I hope that comes across!
Remember to take things with the grain of salt, and also remember everybody's a Marketer, so be sure keep that in mind. It doesn't mean that they're not telling the truth, but just use a little bit of your own common sense.
PATIENCE, PATIENCE, PATIENCE
Something else that Simon said that also struck me was that was a lot of us in this business (probably all of us at one time or another) lack patience. We all want it yesterday, and that again goes back to some of those folks out there that say "Hey push this button and you can make money overnight." Again,nothing worth its salt works that way. It takes work—and if f you put in the work will be completely worth it. Don't give up! You know, if you give up at the first sign of something not working well—guess what—you ARE going to fail, and you're going to fail big because maybe the next thing you tried would have been the thing that got you over the hump!
So, don't let one failure keep you from trying. It's like that saying–we all have to fail fast—meaning try something, and if it doesn't work, try something else, and if that doesn't work try something else. Sooner or later, something is going to work! You have to be patient, though. I'm guilty of that–we are ALL guilty of wanting it yesterday. I am and I am certainly not alone in this! Many people that I've worked with that can attest to the fact that I am somewhat impatient from time to time. But, I'm learning, I'm learning, and along with that learning I am having some success. You just have to be willing to be patient and to do the work.
THE IMPORTANCE OF MENTORSHIP
Simon and Declan also discussed not trying to do this alone. It's too hard. So, whether that means you team up with a partner at your level, or whether it's what I have chosen to do—working with mentors. I have been incredibly fortunate in this business to work with some amazing people like Dean Holland Jim Graham. Also, right now I'm working with Bill Hugall who is changing my life! He is teaching me step by step what I need to do, We need to build upon what we learn from all of these people that we work with and learn from. You can also learn from people who are at the same level as you or maybe a step ahead. You should also join groups that are interested in the same thing that YOU are interested in–you can help each other!
The other thing that blows my mind is that, in this business, we can have friends from all over the world—I have friends who live in England, Belgium, Singapore, Thailand, and my mentor right now lives in Vancouver while I live in New Mexico. We are very fortunate to be in this business today.
So, my strongest recommendation is DO NOT try to do this alone. If you can afford it, find a mentor. And if you can't do that right away, find a group. if you have purchased an inexpensive program that has a Facebook group, join that group and then USE it! I'm part of a Facebook group that is incredibly helpful, and the people in there are the first ones who would lend a hand. So, do not try to go it alone. We spend so much time alone in front of our computer that it's important to develop those relationships.
GO TO THOSE DARN FUNCTIONS!
Also, if possible, go to functions. I'm at the beginning of my digital marketing career, so I haven't had a chance to go to a lot of functions yet, but I intend to. I've been to ONE already that was incredible. It was so much fun to meet the people that I've been talking with on the computer and via Skype and to be able to give them hugs and have face-to-face conversations. Those meetings are really important for forging relationships. You never know who might be the next person that could make a huge difference in your business, or at the very least, become a lifelong friend.
I hope this overview has given you some helpful advice, and as always, if you have any questions or comments, I would love to hear from you. I also want to thank Simon and Declan for their very illuminating LIVE video this morning. I really enjoyed it and hopefully, I'll get to meet them face to face, as well!
YOUR TURN
I hope you enjoyed this little ramble!  I enjoyed telling you about it!  I'd love to know what YOU do when you get frustrated or down…..or even when you're excited and happy?  Do you have a Mentor?  Are you a member of a Facebook Group (or Groups)?  If so, how do they help you?
I'd love to hear from you, so please leave a message in the comments.  Also, if you think someone else would get something out of this blog post, please be sure to like it and tell them about it!
So, until next time, I'm wishing YOU…
Love, Light and Abundance,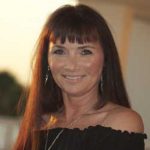 Kimberly