Launched in 2016 as a community for Internet Marketers, budding entrepreneurs and those seeking motivation, inspiration and education, my hope is that this site will quickly grow into an awesome collective of like-minded go-getters from all corners of the globe!
Hi there!  I am so happy that you are taking the time out of your busy schedule to visit my website.
If you love inspiration, learning new things and even having some fun along the way, you are in the right place.
Who Am I?
My name is Kimberly Thibodeaux and I am a Digital Entrepreneur. I am currently mentored by some of the most respected and successful internet marketers online today, and I've been learning quite a lot!
My goal is to take what I've learned and what I'm still learning about online marketing and pass it forward to you – along with a healthy dose of motivation and inspiration.
Also, two things you can always count on from me are complete honesty and trustworthiness. I am here to help you succeed in any way I possibly can.
I currently live in the beautiful city of Santa Fe with the love of my life, my husband Dwight, and our four dogs. Santa Fe is truly remarkable – home of incredible art, breathtaking scenery and fantastic food!
How Did I Get Here?
So, how did I get to this point in my career? I'm not like a lot of the folks you meet online – I don't have a rags-to-riches backstory. I'm just a normal girl from the Midwest. I grew up in a middle-class family with loving parents and most of the advantages one would expect from that background.
But, the way that I may be very similar to a lot of the marketers out there (and maybe even you) is I knew there was something more for me.
I held several upper-level administrative positions and I even modeled and acted in commercials, TV shows and movies. Those things were interesting and fun, but really didn't feed my soul, nor did they alleviate the feeling of wanting more – more for myself and more for others.
That is when I  began to pursue a career in motivation and inspiration and that's also when I found the crazy, wonderful world of Internet Marketing. I made many false starts (perhaps you have as well), until I discovered the information that would change my life.
In 2015 I attended a webinar hosted by one of the leading Internet Marketers – Alex Jeffreys. He was presenting a webinar hosted by one of his success stories, Dean Holland. Dean had developed a partnership program and was making it available to a limited number of people at that time. He made it sound so exciting and doable that I signed up then and there and haven't looked back!
Since then, I've had the great good fortune to be mentored by even more exceptional Online Leaders, and I've taken away something different (and helpful) from all of them.
Through this website, YouTube, Facebook and other social networks, I want to help and inspire others to achieve their dreams of success in Internet Marketing.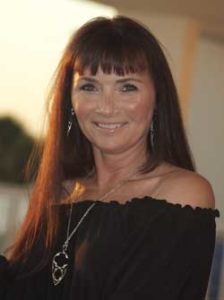 Also, please subscribe to my mailing list because I'll be sending educational, motivational and fun emails to help you along on your way to success! Please know that I will never share your information with anyone, nor will I spam you with lots of nonsense.
Additionally, please follow me on Facebook, Twitter, Instagram, or Youtube–and where ever else I may turn up!
And, always know that I am here for you – let me know if there is any way I can be of assistance.
With you ALL the way,
Kimberly