I've been using Instagram for several months now, and I have found it to be a great tool for creating a Social Presence, as well as getting Leads. I'm always a little surprised when someone tells me they have never even thought about getting on Instagram. Well, I'm here to tell you—you NEED to be on Instagram, and I'm going to get you started right now!
Here are 10 steps for getting started on Instagram.
Download the app
It seems like an obvious first step, but Instagram is different from other social networks in that it is primarily a mobile platform. Once your account is set up, you will have a page that can be viewed on desktop, but the majority of your activity will take place within the mobile app. All you have to do is go to your App Store on our phone, look for the Instagram App, and download it—it's free!
Choose a recognizable username
You can sign up for Instagram with an email address or a personal Facebook account. Once you sign up, you'll be asked to choose a username. Your username will display publicly and will be what people see when they find you on Instagram. Make sure the username you choose is recognizable and is as close to your business or your personal name (should you desire) as possible. When signing up, Instagram will also ask for your full name. Here, you can put your full business name or your personal name–which will make it easier for people to find you through Instagram's search function.
Update your profile
Instagram lets you fill out a 150 character bio about your business. Because of the text limitations, you'll want to be very clear and concise about who you are and what you offer. If you serve a local customer base, you'll also want to add your location. Use the bio to share your mission and a little personality! You can also add your website, which users will be able to click to visit right from their mobile device. By the way—this is the ONLY clickable link in Instagram, so make it count!
Add a professional looking profile picture
The perfect Instagram profile photo will be 400×400 pixels. But what's most important is that the photo you choose is recognizable to people who know you or, if you like, your business. The choice is up to you as to whether to use a personal photo or a business logo. Also, your profile photo can only be updated on a mobile device. If you don't have your logo saved to your smartphone or tablet, Instagram has the option to import it from Facebook or Twitter.
Research
It might not sound fun, but without having a good understanding of the type of pictures others are posting, you won't know what content tends to do well. And lucky for you, Instagram research is less staring-at-piles-of-data-wearing-a-lab-coat kind of research, and more look-at-pretty-pictures kind of research.
You can start by finding a business or influencer in your industry that has a popular Instagram following and high levels of engagement. What do they tend to send, and when do they tend to send it? What type of images do they use? Do they use video? Even if you want to differentiate yourself from the competition, it's essential that you know what others are doing.
Post your first photo
Okay, now that your profile is set up, it's time to post your first image.
Here's a quick run-through of how Instagram works
First, click the icon on the bottom in the middle of the screen.
You can either take a photo by pressing the circle in the middle of the screen, or click "library" on the bottom left to upload a photo of your own.
Note: "Video" on the right enables you to take a video up to a minute.
If you're uploading a photo, you will have the option to crop it first. After that, you'll have options for different enhancements.
You can choose from a number of filters that scroll across the bottom of the app. (Double tap the filter to add a border or alter the strength of the filter.
You can also click "edit" to access a number of other photo editing features. These are fun to play with, and they can really make your image or video look a lot cleaner and/or more beautiful and eye-catching.
Once you're happy with your photo, hit NEXT in the top right of the screen. Here, you'll be able to add a caption.
It is also extremely important to add hashtags to your caption. There are a number of schools of thought as to the best place to position your hashtags. I've had very good luck with just hitting the "period" and "return" four or five times after you are finished with your main caption. Then post all THIRTY (yes thirty) of your hashtags. This gives your post a much cleaner look. I find it easier than going back and putting your hashtags in your comments.
Hashtags are important because that is how people will find you on Instagram. They need to be relevant to your business. For example, a couple of the hashtags I use are #onlinemarketing and #internetmarketing. You can find good hashtags by looking at some of the people you admire and seeing what hashtags they are using.
Tell people you're on Instagram
Leverage your existing channels to let people know your business is on Instagram. Let them know on your Facebook page. If you have an email list, you can send out an announcement and ask readers to follow you. OR, you can also add an occasional P.S. to your emails reminding people of your Instagram page.
Follow others
Instagram's search function makes it easy to find people and influencers to follow. You can search by username, or select a hashtag that may be relevant to your business. Following more people and businesses is a great way to make new connections and can also provide inspiration for your Instagram account.
Get social
You've set up your account, learned the basics, and found the right people to follow. Now you're ready to start building a presence for yourself on Instagram. A key component of building an audience on Instagram is engaging with the people who follow you. When someone likes or comments on your photo, you will receive a notification. Also, don't wait for someone to comment on YOUR posts. Reach out to others with a friendly comment—start a conversation and see where it takes you. You will also receive notifications when someone tags you in a photo. You can view all of the photos you've been tagged in, on your Instagram profile.
Also, don't be shy about promoting yourself and your business. I often will do a short video leading people to a YouTube or Facebook video that ALWAYS has a Call to Action. I also really like to make my own Memes (usually motivational or inspiration in nature), make a corresponding comment, and then a Call to Action. People won't mind. I do it all of the time, and I can't tell you how many people tell me how much they enjoy my page—CTA's or not! I've done another training on how I make my Meme's, and I'll be sure to leave a link for you!
Why I Use Instagram
I find Instagram to be an invaluable tool to get my message out there, as well as let others get to know me!  I, too, was kind of nervous to get started, but once I did, it became my favorite part of the day. In fact, it's how I START every single business day as I like to post motivational Memes, and they motivate me, as well!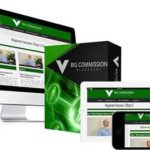 Instagram is also a great way to let people know about what you have to offer.  For example, I love to tell people about Dean Holland and his program, the Big Commission Blueprint.  It's a wonderful way to get started with online marketing, very concise with modules that cover every eventuality.  I highly recommend this program, and I'd love for you to check it out for yourself.
Your Turn
I hope this helps you get over any fear or trepidation you may have about getting started on Instagram. It took me a while, too, but once I did, there was no stopping me! It's one of my favorite things during my day, and it may become that way for you, too!
If you have any questions or concerns, please be sure to reach out to me. I'd be happy to help! Also, don't forget to like and share this post if you know someone who might need it!
Until next time, I'm wishing you,
Love, Light and  Abundance,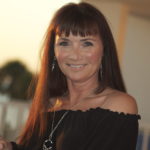 Kimberly